Your home's roof is subject to the harshest conditions in the natural environment, such as hot sun, high winds, and pounding rain. Therefore, it's one of the replacement projects you're most likely to tackle while you own the home. It's just the nature of the beast. So when you have a new roof, what does your roof warranty cover?
Manufacturer's Warranty
Your shingles or other roofing material will come with a manufacturer's warranty. We use GAF shingles and accessories and they have different tiers of warranties. We work with all of them, as we're a Certified Installer. Here's their warranty page with a helpful video that walks you through the options. Basically, it works like this:
All GAF materials come with a 50-year warranty that covers manufacturing defects, so you can presume they're pretty confident in their products.
In addition to the 50-year warranty that covers manufacturing defects, you get a 10-year, 100% coverage period on materials and installation labor; this covers labor but not "workmanship" or installation mistakes. After 10 years, installation labor is no longer covered, but the materials are still covered for 50 years.

System Plus, an upgrade warranty, covers tear-off labor, materials, and installation labor during the 100% coverage period for manufacturing defects, which is 50 years

.
Silver Pledge, a further upgrade over System Plus, includes everything in the System Plus warranty plus coverage for workmanship for 10 years, plus disposal costs, materials, and labor for 50 years.
Golden Pledge extends the workmanship warranty to 25 years for most shingles, and up to 30 years for "lifetime designer" shingles; otherwise it's the same as Silver Pledge.
All warranties are transferrable, once, to the next homeowner, for free.
Only a GAF Certified Contractor can offer enhanced warranties.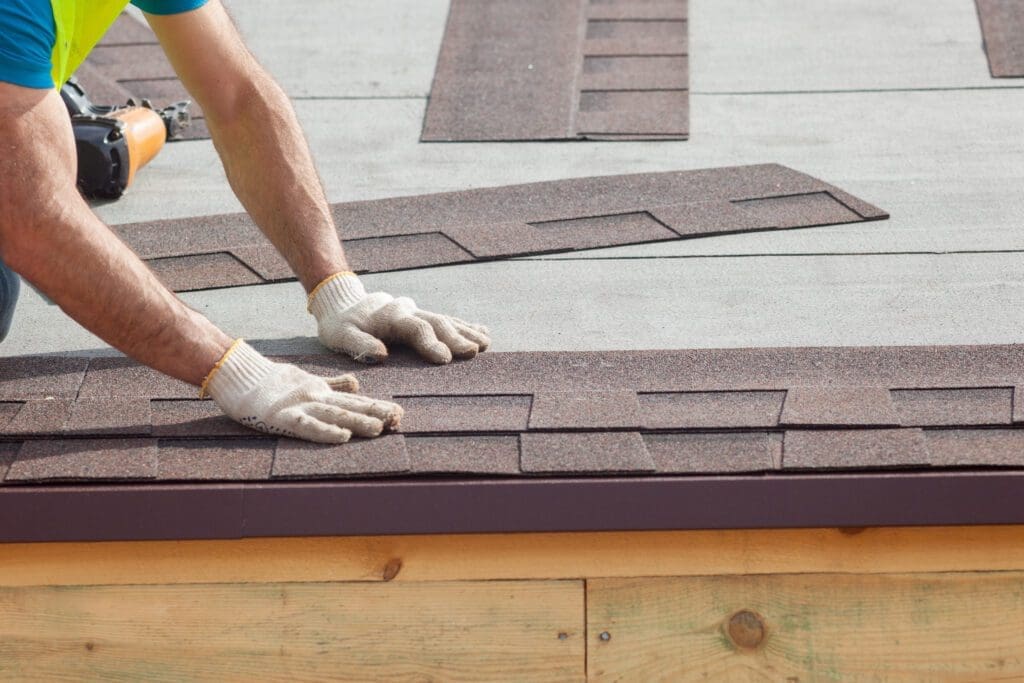 It's important to note that there is additional warranty paperwork that your contractor must file with GAF, or other manufacturer, for your upgraded warranty to be valid. This is the contractor's responsibility, and without that paperwork, the upgraded warranty does not exist.
Contractor Warranty
You need to be confident that you're working with a professional and conscientious company, so that's where the contractor's warranty comes in. Any qualified contractor will stand behind their work with a written guarantee on their workmanship. We offer a 10-year labor warranty on our work, which is pretty standard. If you're seeing shorter-duration warranties, keep looking. A two-year warranty is questionable, at best, and should make you wonder where that contractor is cutting corners.
Roofing is really not that complex, but it's a system where all components must be dialed in and installed just right. No slop is allowed. The manufacturers, in fact, will specify strict installation guidelines that contractors must meet for them to stand behind their warranties. The number of nails per shingle and the nail length are two prime examples. If either of those is off, you may have a failed roof and no warranty coverage. All roof components must be installed exactly to manufacturer's specs for the material warranty to be valid.
Add-on Warranty
If you're getting a new roof for your home, you should end up with all the warranty protection you need. For an existing roof, though, what are the options for warranty protection?
An add-on home warranty covers components in the home, from appliances to the roof. This is different from your homeowner's insurance, but complementary. Here's how homeowner's insurance and a home warranty work together to give you the most protection:
Homeowners insurance is there to protect you against damage to your home caused by severe weather, vandalism, and other events that are not due to normal usage, or wear and tear. This coverage is there for your basic home structure, not the components inside.
A home warranty covers the components of your home, such as appliances. It can also add coverage for roof leaks, and your warranty might cover up to $1500 in repair costs. You'll pay a monthly premium, and also need to pay an out-of-pocket cost for each service call. So, for example, you might pay $10/month for the premium, $100 for the service call, and that's it. Any charge over $1500, though, is your responsibility. Warranty coverage like this is great when you don't have the savings cushion to cover a $1000 repair bill.
Some things that can void your roof warranty
Unfortunately, some common things could void your roof warranty. We've already covered proper installation, which should be a no-brainer. But you might be surprised to learn about these.
Pressure washing: It's pretty common to see algae and moss on roofs in humid Florida, especially on north-facing roofs. Those black streaks you see on asphalt shingles? That's algae. Moss is that green growth you see on some roofs. Neither is conducive to maximum roof life, so it might be tempting to pressure wash the roof. Bad idea, especially with asphalt shingles. The high-pressure water will dislodge the ceramic granules that provide the top-surface protection. A better way is to spray a 50:50 solution of chlorine bleach and water on the roof, then rinse with low-pressure water.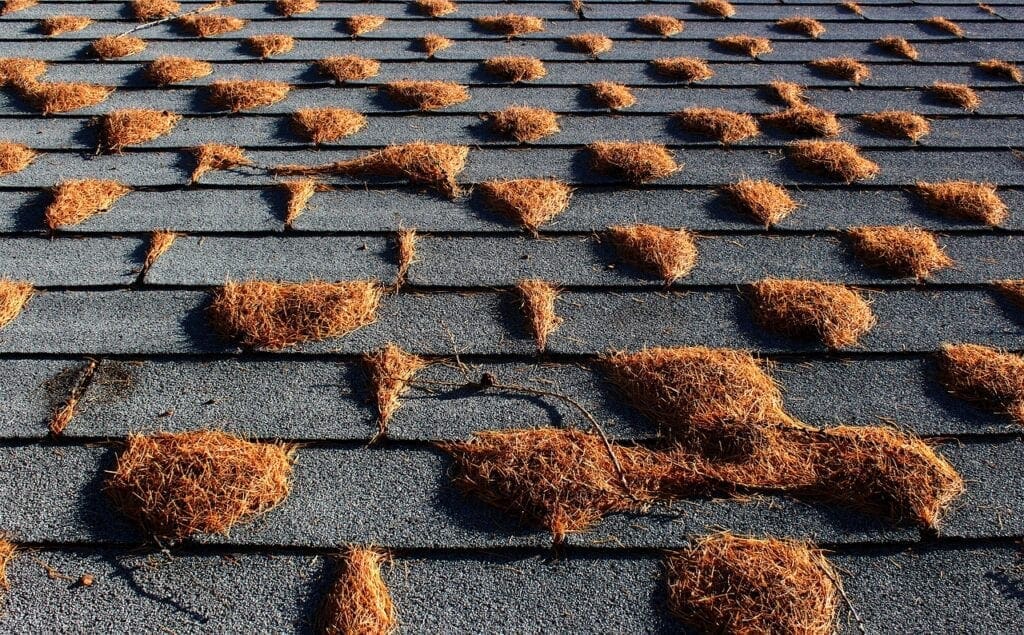 Skylights: any penetration in a roof is a challenge. The flashing and caulking essentially has to be done perfectly or you'll have trouble. This should not be a problem in a new home, but for older homes that get a new roof, it's best to inspect the skylight flashing regularly and re-seal if necessary. This is another reason to go with an established contractor, as the crew will have experience working with skylights and their flashing.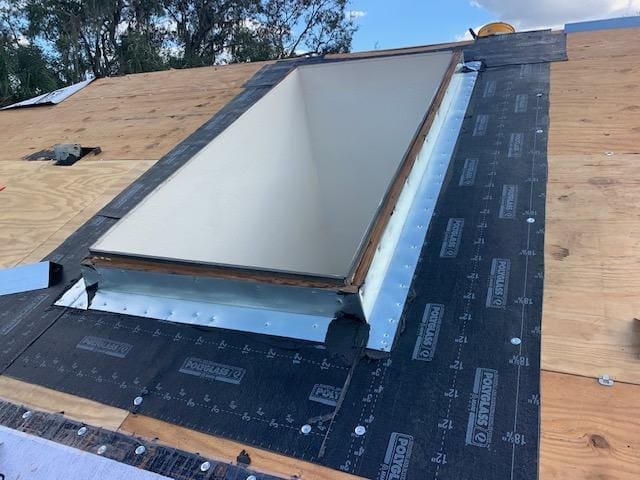 Antennae and satellite dishes: these really do not belong on the roof. They should be attached to the siding, a vertical plane, so that you don't add more holes to the roof. Any hole is a potential leak, and then you're looking at making repairs. Don't do it.
We're Here When You Need Us
If you'd like to talk about replacing your roof or about warranties for any particular type of roofing, give us a call at 813-373-9088. Our team has more than 40 years of experience in roofing. You can also use this form and ask us, "what does my roof warranty cover?" and we will contact you.