Asphalt Roofing Shingles
Asphalt shingle roofs are the most commonly used type of roof installed on residential buildings. Although here in the Tampa area tile roofs and metal roofs are extremely common, they still come in behind shingles roofs.
Asphalt is used in the shingles are a primary waterproofing agent, the asphalt also holds the decorative granules in place and is flexible to the weather elements that it will be exposed to such as wind and varying temperatures.
There are three major types of asphalt shingles available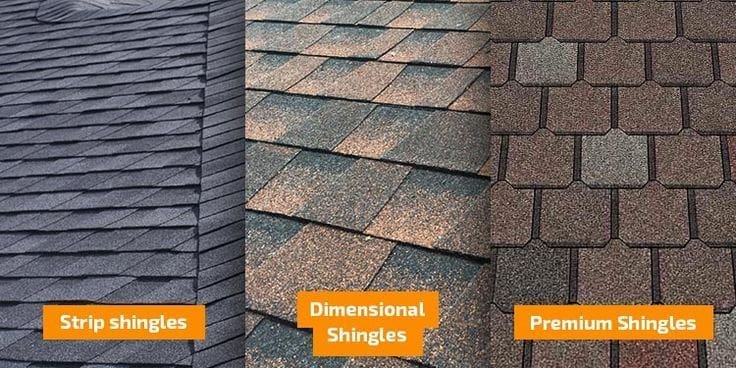 3-Tab Asphalt Roofing Shingles
3-Tab shingles are single-layered shingles designed to replicate slate. 3-Tab shingles are typically the lightest and most economical type of shingles available on the market. 3-Tab shingles are built on a tough fiber glass base allowing it resistance to blow-offs and tearing. Since 3-tab shingles are the most economical the are primarily used by building contractors of lowered priced homes.
Dimensional/Architectural Asphalt Roofing Shingles
Architectural asphalt shingles are multi-layered shingles that can withstand winds up to 130 mph. Shingle manufacturers have made a lot of improvements to meet customer and building code demands allowing some of the best companies to offer up to 50 years warranties on the architectural shingle roofing systems.
Premium Asphalt Roofing Shingles
There is a large variety of premium shingles in both quality and design. For more information please refer to manufacturer websites and literature.