In our roofing business in Tampa, we install mostly asphalt shingle roofs. Why? Because that's what most of our customers choose. In fact, we install roughly 75% asphalt shingles, 10% tile roofing, 10% flat roofing, and 5% metal tiles. You may have read some of our other posts about choosing your next roof. Here's one about asphalt shingles. Here's one about tile roofs. In this post, we'll compare costs for asphalt shingles and tiles. We'll talk about pros and cons, too.
How To Choose Between Asphalt Shingles and Tiles
Most people will choose to update the type of roofing material that already exists on their home, which is usually asphalt shingles. That happens to be the most-straightforward approach for any type of roofing material. Tile roofing is a premium material that offers a longer lifespan, with more durability in Florida's intense climate conditions. As such, it's an "upgrade" option for people who are willing to pay the extra cost. If you plan to stay in your home more than 7-10 years, and you can afford an upgrade, it's almost always worth the extra cost. We'll talk more about that later on in this post.
It's easy to look at a range of pricing for any roofing materials, and we've included those links below. For any roof replacement, though, your home's specific factors influence the contractor's bid. Additional costs that affect your installed price include how steep the roof is, as working on a steep slope requires substantially more effort for the crew.
Are Repairs Needed?
Another factor is tear off. Tear off is not always required for asphalt shingles, but it's a much better option. Tear off also gives you the maximum lifespan for the new shingles and enables your crew to see the condition of the roof decking. That's the plywood layer attached to the roof trusses. Any water damage to wood can cause rot that spreads to other components. Your contractor must cut out all damaged parts and replace them before the new roof can go on. That's another good reason to go with a full tear off—you can see the true condition of the entire roof. You can plan on tear off costing $50-90 per square. That does not include repair work.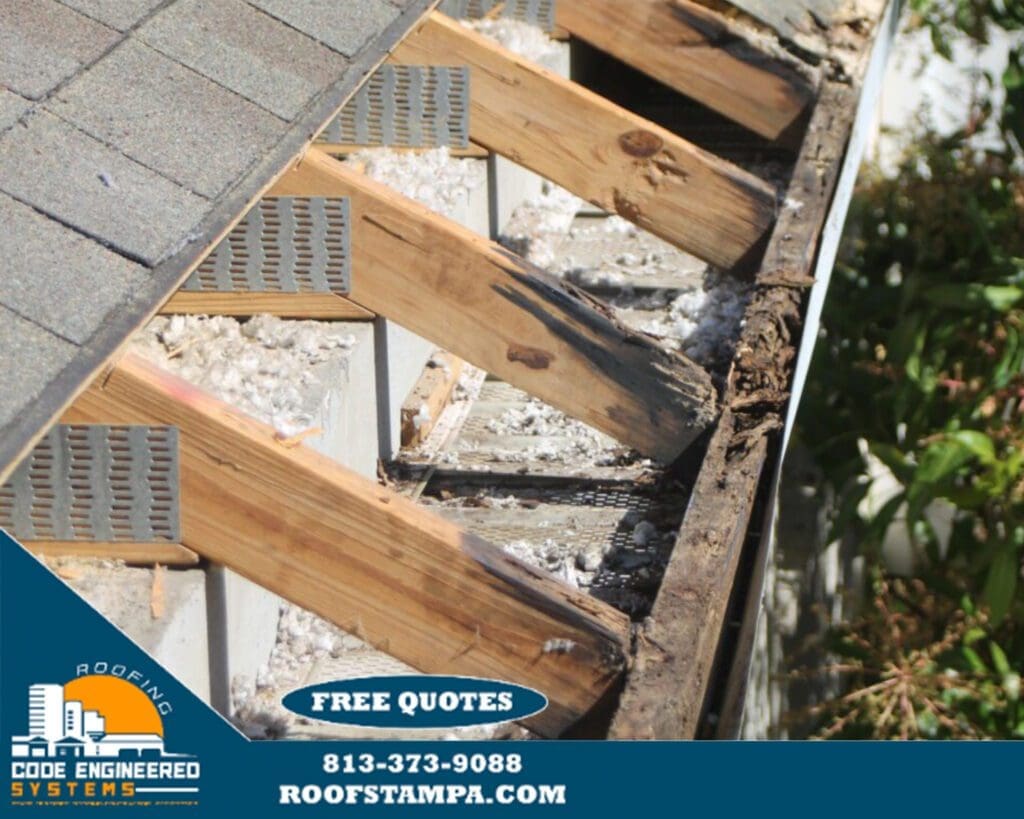 Valleys and penetrations, as well, add to the cost of your new roof. They require some parts like boots that fit around pipes, and take time to install properly. Valleys are straightforward and quite simple, but also take some time to install correctly. Access for materials and waste hauling also gets tallied in the bid. Can the crew handle those tasks easily and quickly? Finally, the roof trim boards often get some rot in them when a roof needs replacement. Your contractor will have to replace those parts if he finds any rot or damage.
Tracking the Cost of Materials vs Labor
When you're using standard, readily available materials like asphalt shingles and tiles, you can usually expect the materials to cost 20-30% of the entire job. Thus, labor and miscellaneous like waste removal will use up the other 70-80%. In the last couple of years, with supply-chain challenges, those ratios have varied more than we've been used to.
Massive and destructive storms, as Florida has seen many times in the last few decades, can also wreak havoc on material supplies. However, that type of shortage tends to be short-lived, as national suppliers can rush more supplies to our area when needed. Extra labor tends to materialize, as well, following storms. Roofing contractors from all over the country can see the opportunity following a hurricane, for example. We'll talk more about that and what to look for in another post.
Why Choose An Asphalt-Shingle Roof?
Asphalt shingles are the most popular roofing choice in this country. Why? They offer a host of advantages, such as:
Lowest-cost option
Readily available materials
Fast installation
Contractors are familiar and skilled at installation
Good durability in most regions.
Many colors and profiles available, including cool roof options.
Their disadvantages, compared to other choices like tile roofs, are:
Shorter lifespan
Less able to withstand extreme weather
Less repairability after damage.
Here's a calculator for asphalt shingles.
Across the U.S., pricing for architectural asphalt shingles, including materials and installation, is $320-340 per square. A square is 100 square feet. The cheapest three-tab shingles will run you around $260/square.
Why Choose A Tile Roof?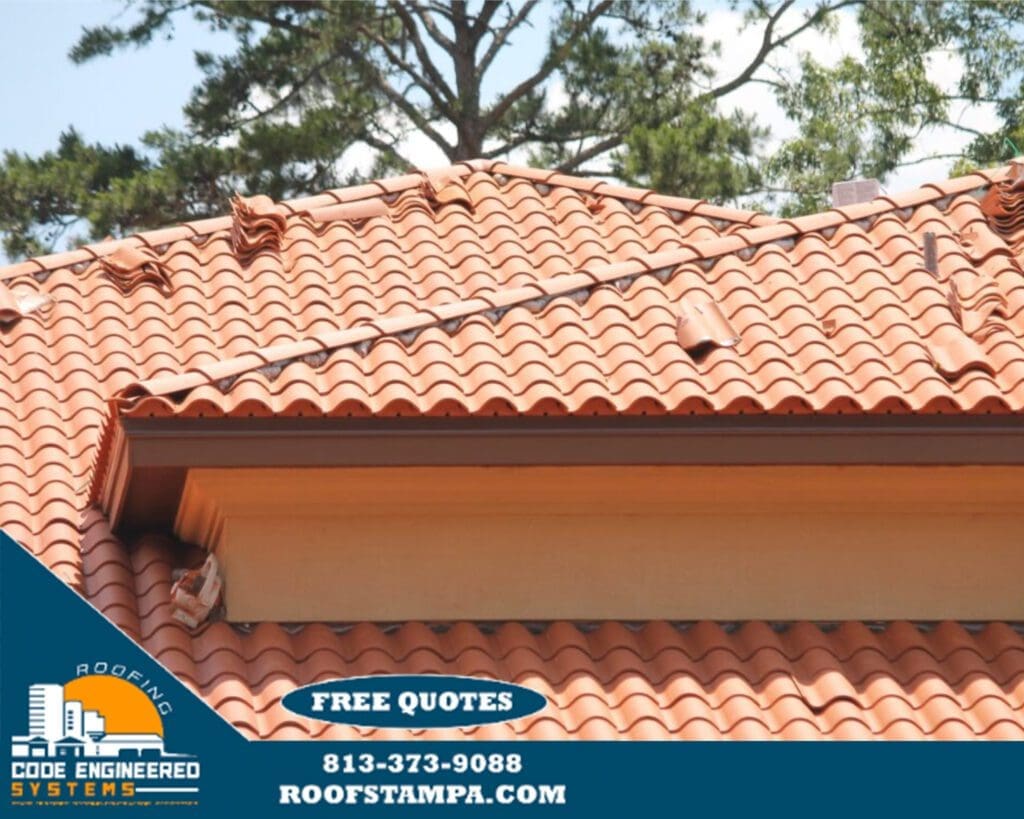 When you choose a tile roof, you're getting a premium product in either clay or concrete. Why is either better than asphalt? Clay tile has been used for centuries in most areas of the world. It's available in multiple profiles, from an "S" shape to flat tiles, and in many colors, so it looks great with different architectural styles.
Concrete tiles have been around for only about 20 years, but the material is basically the same as it's always been: water, Portland cement, and an aggregate. There's a finish on top with color and glaze. You'll find dozens of color choices, as well as profiles and textures.
Both options will get you closer to the "last roof" you buy for this home. In Florida, this concept is a bit touchy, as hurricanes can level the entire house. But that said, a tile roof will endure storms that will damage an asphalt roof to the point of replacement in just a few hours.
To get a rough estimate of the cost to replace your tile roof, check out this handy calculator.
Why and when it's worth it to upgrade.
If you're living in your dream home and will be there until they cart you out, why not get the better roof? Even if a storm damages the new roof, you'll insure for that possibility. And you may have a lucky streak with no substantial storm damage to deal with. Plus, a tile roof is worth more when it's time to sell the home. It may not be a deal breaker either way, but it is an asset.
Upgrading to a tile roof will usually require upgrading the roof's structure to accommodate the additional weight. An asphalt shingle roof weighs 2-5 lbs/square foot, while a tile roof weighs 5-10 lbs/square foot. That will require some work by your contractor and probably a code inspection.
The Installer Matters At Least As Much As the Product You Choose
When you choose a high-quality product, you expect a certain level of competence in the installation. That's reasonable. It's worth it, though, to "sweat the details" in choosing your roofing contractor. Why? For one, your new roof's warranty depends on it. If the contractor does a slack job, and there's a subsequent problem, the roofing manufacturer may declare that the warranty is void. If you have the option for an upgraded, longer warranty on the new roof, the contractor must complete and submit that paperwork. Without that paperwork properly submitted, your new roof does not have the upgraded warranty, and it's up to you to make sure that you get it.
We're Here When You Need Us
If you'd like to talk about replacing your roof, give us a call at 813-373-9088. Our team has more than 40 years of experience in roofing. You can also use this form and tell us you want to "compare costs for asphalt shingles and tiles" and we will contact you.
CLICK HERE FOR AN INSTANT ONLINE QUOTE IN 60 SECONDS
clear